That's right!
The Worldwide Christmas Scrapbooking Freebies Blog Train
is also leaving the station!
As always, it's loaded with tons of goodies made just for you
by many talented designers,
so when you visit,
don't forget to leave much love,
and remember time zones vary:
if it's not there, come back later!
Here is where you can find all the stations: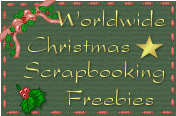 And here is my contribution.
I hope you like it!
To download, click the buttons bellow.
PASSWORD = holly
*you'll need this password to download AND to open the zip files*
Until the Myst returns,
stay very safe,
have lots of fun
and remember you're loved!
EDIT
The links are fixed, and I tried all the downloads myself and they worked.
I'm very sorry if anyone came and tried while they were missing.
It's fixed now.
Hugs
Myst